Contact / Kontakt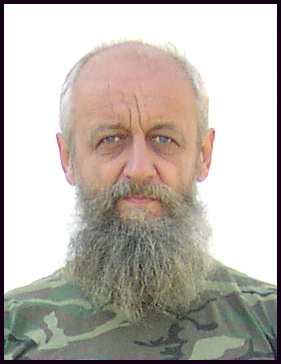 Oldrich Kroupa
Stankova 8
602 00 Brno
The Czech / Tschechien (Europe)




Telephone:




Privat + (420) 530 312 187 (prefer, is present in all my rooms)




Mobil 1
+ (420) 728 009 383
Mobil 2
+ (420) 606 178 802
Mobil 3
+ (420) 606 831 084
Mobil 4 + (420) 792 779 314

Mail:
preparation@email.cz
brno.centrum@centrum.cz
biologus.eu@gmail.com
PayPal: preparation@email.cz
Skype:
ulrich.kroupa



Web:




www.biologus.eu


www.centrumbojovychumeni.com
www.martialartsbrno.eu

eBay


Die Firme Kroupa bietet Abgüße aus der anliegenden Liste paläolithischer Funde an, die in den Sammlungen des Mährischen Landesmuseums aufbewahrt werden (mit der Bewilligung des Anthropos Instituts, MZM).

The Kroupa workshop offers casts of palaeolithic finds kept in the collections of the Moravian Museum (see the enclosed list). The production of it was appoved by the Anthropos Institute, MZM).

L'atelier Kroupa propose les moulages des objets paléolithiques conservés dans les collections du Musée de Moravie (voir la liste). La fabrication des moulages est approuvée par l'Institute Anthropos, MZM.

Firma Kroupa nabízí odlitky paleolitických nález¨ z p°ipojeného seznamu, pocházejících ze sbírek Moravského zemského muzea (konzultováno s ústavem Anthropos MZM).
Фирма Кроупа предлагает слепки палеонтологических находок (см. прилагающиеся каталоги), хранящихся в Моравском земском музее (с согласия Института Антропос МЗМ).





Nächste www dieses Autor / next www by this Author:
www.centrumbojovychumeni.com
www.martialartsbrno.eu